Get your infographic to read, share, and download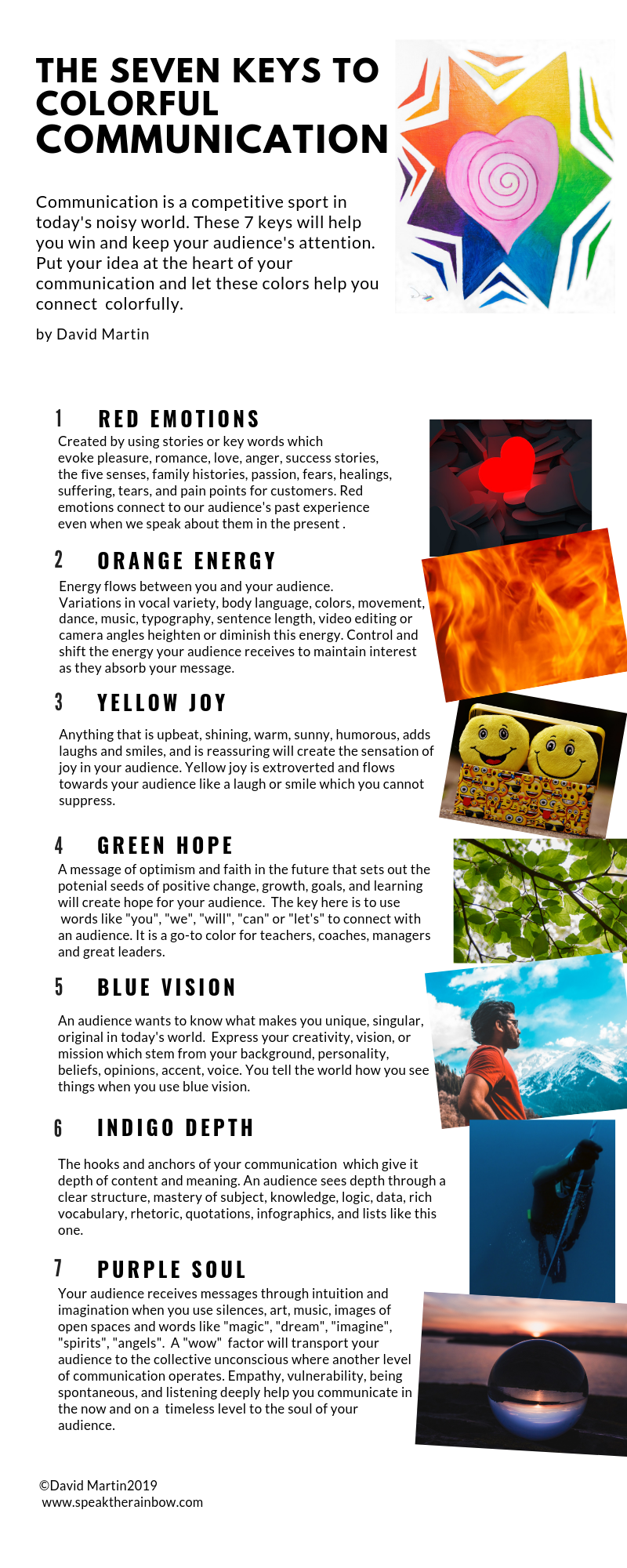 This is an infographic that I made to accompany an article I wrote for the website www.umbachpartner.com about sharing colors in communications. You can copy the image above in the form .png or access it below in pdf form by clicking on the The Seven Keys to Colorful Communication.
Hope you find it helpful!