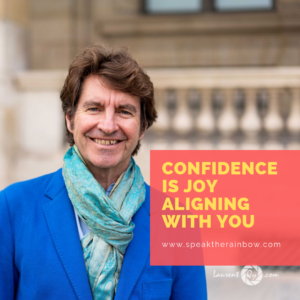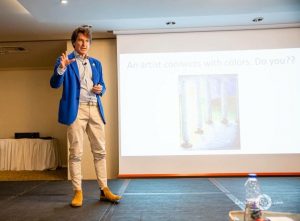 Welcome! I love colors and life, and I hope you do too. I love flowers, rainbows, sunrises and sunsets, colorful art and people. And I love colorful public speakers, performers, and the connections they make with their audience. I mix my love of color with my passion for public speaking and life either on stage or virtually as a speaker, workshop trainer, host, MC, or performer.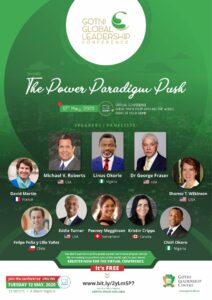 I hope you'll let me be your guide to improving your public speaking and communication. Why me? Because after years of struggling as a public speaker and stand up comedian, I found the simple secret to creating the connections I dreamed of making.
I used this secret to create "Speak the Rainbow" based on the seven colors of the rainbow. By using my "Speak the Rainbow" concept, my message got clearer and more powerful. People noticed me and my confidence grew.
As a result, I  got asked to coach TEDx speakers for several events. Then in 2019, I presented my own TEDx talk "The Seven Keys Robots are Taking from Us" at TEDxGEM in France.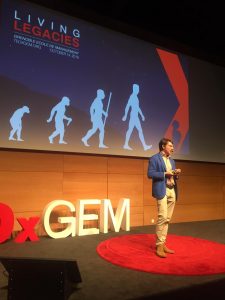 Today, I share my ideas, experience, and passion for public speaking and communication in workshops for multinational companies and on stages and in virtual conferences around the world. 
Furthermore, my Speak theRainbow™  concept has spread to the World Speech Day Guide to Speaking in Public, Define, Develop, Deliver which describes it as a "brilliant concept". You can click below and read more on speaking the rainbow on page 40-41. Or you can reach out to me for a copy of  my ebook: The 7 Keys to Colorful Communication.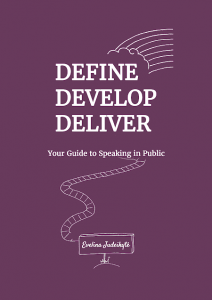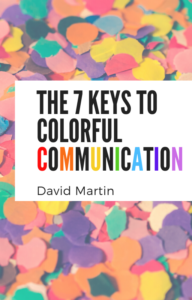 Be Colorful and Share your Message with Confidence
We all have the ability to connect colorfully with an audience and be the star of our life and career. Speaking the rainbow is possible and will enrich your life. My goal is to help you speak your rainbow so you can speak with confidence and connect with audiences you love.
Let's Connect! Sign up for my blog or contact me for a workshop or coaching and start learning how to speak your rainbow!
Colorfully yours,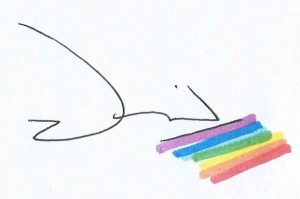 David Martin