Here are the resources which have helped me deepen my understanding of how to create rainbow colors and connect. I have listed them by the color they most address as you might already be strong with some colors and need help with others.
PURPLE –Steal the Show by Michael Port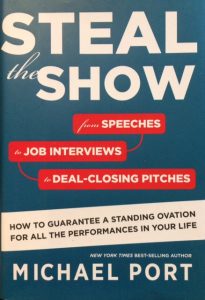 A great book on how to develop the mindset and skills of a colorful performer and speaker. Michael Port's book is especially good for thinking about the power of listening and improv skills which are both needed for your purple part of you rainbow. Best all-round speaking book I know.
YELLOW – Do you talk Funny? by David Nihill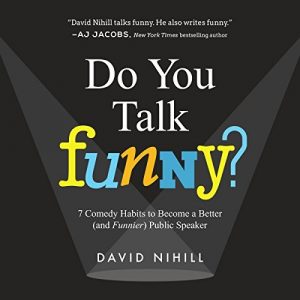 Your rainbow needs joy and what better way to communicate than to talk funny? Yes, David Nihill's book gives you the tips to turn your personal stories into funny stories. And the second edition comes with a great appendix section full of helpful tips.
RED. Do/Story How to tell your story to the world so the world listens by Bobette Buster.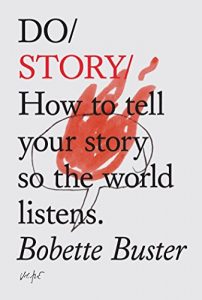 I bought this book because the red fire on the cover told me the author understood the red element of storytelling. And I was not wrong. The first line tells it well "Stories are the fire we carry to each other". Not only does Bobette share powerful stories as examples, she also sets out 10 principles for telling great stories which everyone interested in the subject of storytelling should know.  
RED and GREEN Impossible To Ignore by Carmen Simon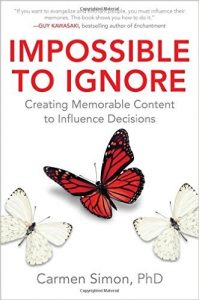 Really useful on the aspects of how our brains work and process messages and stories. Not about telling better stories but about setting up your audience to remember the green rewards.
GREEN and INDIGO – When They Go Low, We Go High:Speeches That Shaped The World – And Why We Need Them by Philip  Collins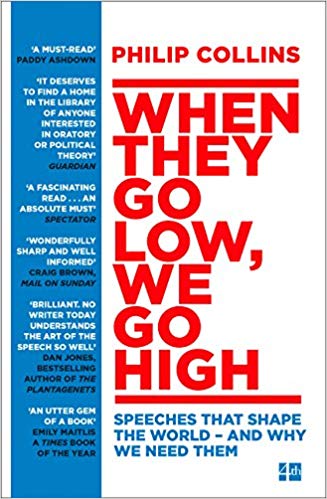 What could be a better resource for depth than reading a selection of the world's greatest speeches by acknowledged masters of Rhetoric? And Philip Collins demonstates in his fascinating observations on each speech that the "purpose of politics is to contain the fear so that the hope can thrive."  Reading this work will help you see the importance of  Green Hope in Western democratic traditions and how it can also be manipulated by tyrants and dictators to evil ends.
INDIGO – The thought leaders Practice by Matt Church, Peter Cook & Scott Stein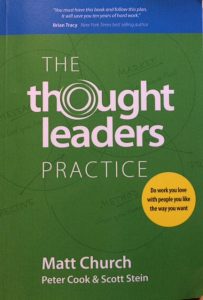 Not necessarily about speaking and yet full of ideas on how to develop deep content, or what the authors call "full spectrum content" which will really resonate with any audience. The section on Your message is only 30 pages long but well worth the modest price of the book alone.
COLORFUL CONNECTIONS  – How to Make People Like You in 90 seconds by Nicolas Boothman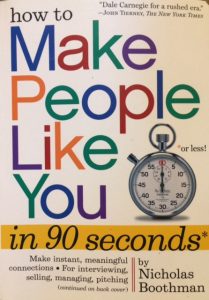 Several colors of the rainbow on the cover and lots of interesting ideas inside about the benefits of connecting with others and how to do it quickly. A practical source of inspiration and tips on how to develop rapport. One of the nuggets is when Nicholas suggests giving your audience a "hands-free" handshake which "works wonders in presentations when you want to establish rapport with a group or audience."
And of course, Define, Develop, Deliver – Your Guide to Speaking in Public by Evelina Judeikyte. (click below on cover to see online version)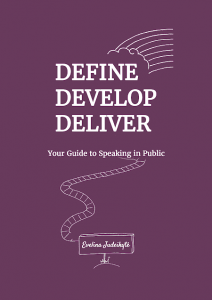 How can you not get inspired by a guide to speaking in public where the rainbow appears not only on the cover but also on pages 40-41? Includes lots of indigo discussion of structuring your ideas using examples from three very different speeches.