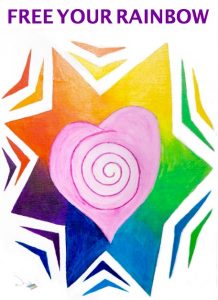 Are you ready to FREE YOUR RAINBOW or improve the communications skills of your teams by engaging David Martin for an interactive workshop based on the original Speak the Rainbow™ concept? 
You will discover a visual, simple, and fun method for understanding how great speakers connect to their audience and you will practice techniques and speaking exercices which will free you from fears and false beliefs as a speaker. Your speaking will be filmed and analyzed for the seven colors and you will leave knowing how to add more color and impact to your presentations and communication. 
David is an excellent presenter who goes the extra mile or two to delight his audience with a clear message, great speech structure, fantastic performance, and an outstanding sense of humor. He immediately connects to his audience and brightens up the mood in the room with his famous color ingredients. When I participated in David's workshop, I was impressed by the variety of creative tasks and questions. His feedback is highly relevant and insightful, and helps to bring the best out of your speech. I am convinced he can connect colorfully with any audience and can teach you to speak Your Rainbow.

 
Natalia Yurevich
Human-First Digital Marketing Consultant.
Content Creator. Mindfulness Practitioner.
https://www.youtube.com/watch?v=W6LxSW8EF
Workshop dates possible in Paris, France or wherever you wish to discover your rainbow. Connect today to see how you can make colorful connections with your audience.