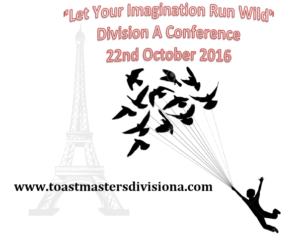 What a week! Launching my blog, Speak the Rainbow,
came faster than planned as, to my surprise, I learnt I will be presenting a workshop about rainbow speaking to all the Toastmasters at the Division A (France) Conference in Paris in one week. And the conference theme, Let your Imagination Run Wild, which was revealed only a few days ago, couldn't be more appropriate. Synchronicity!
This week, I also met with the organizers of TEDxIHE in Paris to discuss my participation.
I have undertaken the role of coach for the amazing group of speakers they are currently selecting for the huge day of activtites planned around the theme One Life for May 21st, 2017. I am excited to be part of this experienced and dynamic team and know coaching and working behind the scenes will feed my blog with great content on how the speakers are selected, prepared,