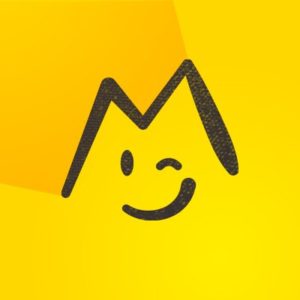 Tis the season of Joy. Christmas carols like Joy to the World fill the air and, thankfully, remind us of yellow Christmas lights and candles illuminating our dark nights of December with joy. Yellow joy also means comedy and humor like the current Montreux Comedy Festival which has the bright yellow logo above and yellow all over its website this week. I did not go this year, but I wrote down a few days ago the double goal of visiting the festival as a spectator and one day as a performing comedian.
Hey, anything is possible judging by this great image from the festival site!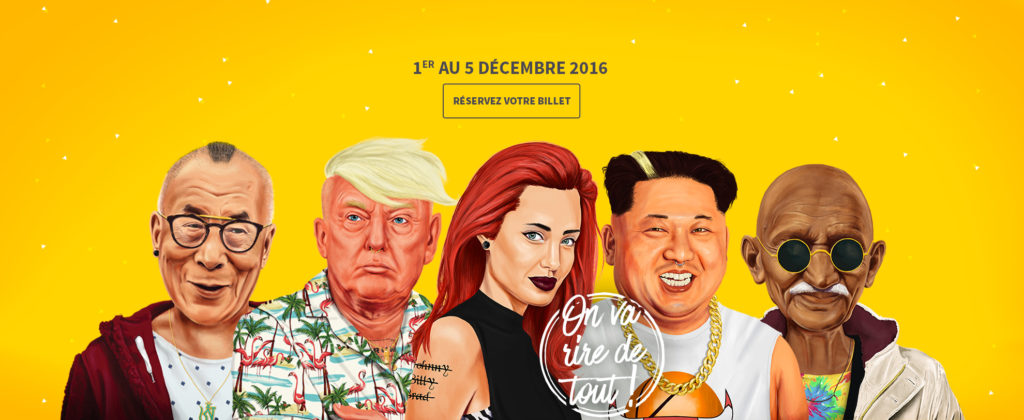 Today is St Nicolas Day and I'm in the spirit of giving joy. Especially after I received two MORE email letters today from public speaking sites about fear.  I will SCREAM if I see another article about the fear of public speaking. When I was a kid there was a bestselling book called The Joy of SEX. It's about time that someone wrote The Joy of Public Speaking.
My promise to you is that I will never use that "F" word on this site again. Instead I wish you learn to speak your F.E.A.R. : Your Full Engaged Authentic Rainbow. How can you be afraid of speaking when you fully engage your authentic emotions, energy, joy, hope, vision, depth and soul? It might take practice to get it right but you can do it, and you want to connect, so let's begin by connecting with your yellow joy.
To light up the stage, you must fill yourself with yellow joy before you share any story, jokes, or speech with an audience.
What's the best way? My personal favorite came after years of hearing people say after my speeches,  "You should smile more." I tried everything to get a smile that could stick on my face: clown workshops, stand-up shows, nights and nights of watching comedy shows and hanging out with comedians, who are often no more joyful than a vegan tree hugger. I even travelled to San Francisco last summer for the FunnyBizz Conference where I met David Nihill, the organizer and author of an excellent book you should put on your Christmas wish list: Do you Talk Funny. There were tons of laughs, great people and speakers, but I came back to Paris without Donald Trump's smile.
I finally found the secret in a book that cost me 5 euros: How to Make People Like You in 90 Seconds or Less. The author, Nicholas Boothman, gives the tip he learnt from working as a photographer with fashion models. Whenever he needed a smile, he told them to say, "Great, Great, Great" until it made their "eyes smile". Now I use this simple techinque when preparing to speak. I either say the words openly (who cares about the odd looks?) or silently, and I know the technique of repeating, "Great, Great, Great" works to increase my yellow joy. My challenge is to say it everytime I greet people during the holiday season. Your challenge should be to say it every time you approach a stage or speaking opportunity. Do that and you'll smile more and enjoy the yellow joy of speaking more.
Lastly, for those who wish to explore the joy of comedy further,  here is a presentation I saw at the FunnyBizz Conference by humor writer Scott Dikkers in which he outlines his techniques for writing funny material. His discovery of comedy changed his life and brought joy to millions of people through his well-known publication The Onion. There is a lot of deep indigo content here, and there is an added bonus as you will see me near the end (18 minutes or so) in the audience wearing a blue shirt (with a big yellow giraffe on it). Hope you enJOY and may you bring your Joy to the world.