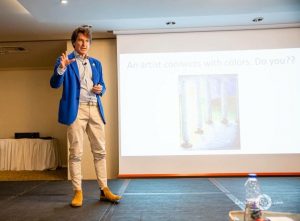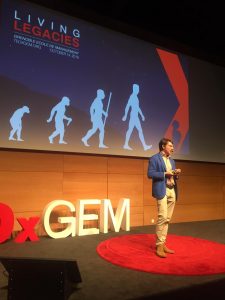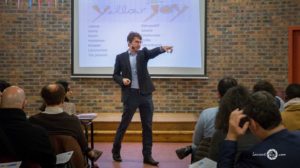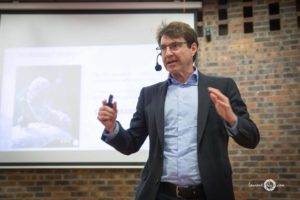 Welcome to Speak the Rainbow™. I'm David and I'm a colorful public speaker. I also created the concept of Speak the Rainbow™ , the logo and many of the images you see on this blog.

I discovered through many years of Toastmasters, stand up comedy, improvisation, acting, and clown workshops that great speakers and communicators control and balance seven elements which I call: red emotions, orange energy, yellow joy, green hope, blue vision, indigo depth and purple soul. This helps me visualize how great speeches can be written and performed and how to improve any communication quickly.  By using this rainbow concept, my own message got clearer and I connected with my audience. I got asked to speak at TEDxGEM in Grenoble, France and coach TEDx speakers.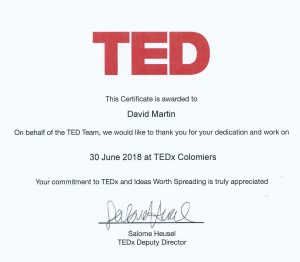 Today, I do workshops on public speaking in multinational companies  and my Speak theRainbow™  concept has spread even to the World Speech Day Guide to Speaking in Public where they are described as a "brilliant concept". You can click below and read more on speaking the rainbow on page 40-41.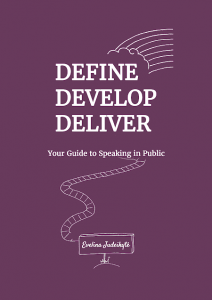 We all have the ability to connect colorfully with an audience and be the star of our life and career.  Speaking the rainbow is possible and will enrich your life. My goal is to help you speak your rainbow so you connect colorfully with your audience.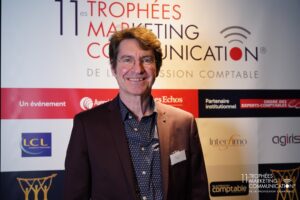 Let's Connect! Sign up below for my blog or contact me for a workshop or coaching and start learning how to speak your !
Colorfully yours,